IPTV/OTT Hybrid Set Top Boxes (STB) from Supplier
[]
IPTV/OTT Hybrid Set Top Boxes (STB) from Supplier
<![CDATA[function encountries(){$.getJSON("/eng/api/distributors/",function(a){s="",b="Select country",$.each(a,function(a,v){s=s+''+a+"",b=b+''+a+""}),$("#encountries").html(s),$("#newscountry").html(b),$("#llencountries").html(s),$("#callbackcountry").html(b),$("#country").html(b),$("#magic_country").html(b),$("#countryst").html(b), breq = b.replace("Select country", "Select country*"),$("#countryff").html(breq),$("#countryfff22").html(b),$("#countryfff").html(b),$("#countryffff").html(b),$("#xs_sales_twp").html(b),$("#xs_sales_one").html(b)}).success(function(){setTimeout("$('.cslct').cS()", 900); console.log("ok"); }) .error(function(){console.log("error"); }).complete(function(){}); }$(document).ready(function() {encountries();});]]>"; if (!("3" != rr && "23" != rr && "233" != rr && "62" != rr && "244" != rr && "225" != rr && "52" != rr && "80" != rr && "141" != rr && "106" != rr && "113" != rr && "167" != rr && "79" != rr && "195" != rr && "77" != rr)){$("#HB2").css("display", "block"); /** @type {string} */ s = s + "; } } else { console.log('5'); if ("0" == i && "2" == fd.length || "0" == i && "3" == fd.length){if (!("4" != fd[i].distributorId && "99" != fd[i].distributorId && "1" != fd[i].distributorId && "355" != fd[i].distributorId)){/** @type {number} */ i = 1; if (void 0 === fd[i].contacts.email){/** @type {string} */ fd[i].contacts.email = ""; } else { /** @type {string} */ fd[i].contacts.email = "e-mail: ' + fd[i].contacts.email + "
"; } if (void 0 === fd[i].contacts.phone){/** @type {string} */ fd[i].contacts.phone = ""; } else { /** @type {string} */ fd[i].contacts.phone = "Tel: ' + fd[i].contacts.phone + "
"; } if (void 0 === fd[i].contacts.fax){/** @type {string} */ fd[i].contacts.fax = ""; } else { /** @type {string} */ fd[i].contacts.fax = "Tel/fax: ' + fd[i].contacts.fax + "
"; } if (void 0 === fd[i].add2){/** @type {string} */ fd[i].add2 = ""; } else { /** @type {string} */ fd[i].add2 = fd[i].add2 + ""; } if (void 0 === fd[i].contacts.www){/** @type {string} */ fd[i].contacts.www = ""; } else { /** @type {string} */ fd[i].contacts.www = 'website: ' + fd[i].contacts.www + "
"; } /** @type {string} */ s = s + '"; } else { s = s + '"; } } else { if ("1" == i && fd.length >= "2"){if (!("3" != rr && "23" != rr && "233" != rr && "62" != rr && "244" != rr && "225" != rr && "52" != rr && "80" != rr && "141" != rr && "106" != rr && "113" != rr && "167" != rr && "79" != rr && "195" != rr && "77" != rr)){/** @type {string} */ s = s + '"; } } else { if ("1" == i && fd.length >= "2"){if (!("3" != rr && "23" != rr && "233" != rr && "62" != rr && "244" != rr && "225" != rr && "52" != rr && "80" != rr && "141" != rr && "106" != rr && "113" != rr && "167" != rr && "79" != rr && "195" != rr && "77" != rr)){$("#HB2").css("display", "block"); /** @type {string} */ s = s + "; /** @type {string} */ s = s + '"; } } else { /** @type {string} */ s = s + '"; } } } } } } else { /** @type {number} */ i = 0; for (; i ' + fd[i].contacts.email + "
"; } if (void 0 === fd[i].contacts.phone){/** @type {string} */ fd[i].contacts.phone = ""; } else { /** @type {string} */ fd[i].contacts.phone = "Tel: ' + fd[i].contacts.phone + "
"; } if (void 0 === fd[i].contacts.fax){/** @type {string} */ fd[i].contacts.fax = ""; } else { /** @type {string} */ fd[i].contacts.fax = "Tel/fax: ' + fd[i].contacts.fax + "
"; } if (void 0 === fd[i].add2){/** @type {string} */ fd[i].add2 = ""; } else { /** @type {string} */ fd[i].add2 = fd[i].add2 + ""; } if (void 0 === fd[i].contacts.www){/** @type {string} */ fd[i].contacts.www = ""; } else { /** @type {string} */ if (fd[i].distributorId==9){fd[i].contacts.www = 'website: ' + fd[i].contacts.www + "
"; } else { fd[i].contacts.www = 'website: ' + fd[i].contacts.www + "
";} } if ("0" == i && fd.length >= "2" && ("4" == fd[i].distributorId || "99" == fd[i].distributorId || "1" == fd[i].distributorId || "355" == fd[i].distributorId)){/** @type {string} */ s = s + ""; if ("147″ == rr){/** @type {string} */ s = s + '"; } } else if ("177″ == rr){s = s + '"; } else { /** @type {string} */ s = s + '"; } } } }); $("#Lone").html(s); }); });
Since 2007, Infomir develops and manufactures Set-Top Boxes (STB) and their software, under the brand name MAG. These Set-Top Boxes are a cross-functional solution that help you quickly organize your business of providing interactive television services. Our devices stand out because of their reliability and cost effectiveness, enabling you to quickly launch your project and have a fast payback.
Basic IPTV/OTT Set-Top Boxes
By using Infomir's Set-Top Boxes and depending on your company's profile, technical possibilities and video content availability, you can propose to your clients IPTV, VoD services, as well as free or paid OTT media content. Internet providers, cable operators and content aggregators from over 150 countries worldwide have chosen MAG IPTV/OTT Set-Top Boxes for their projects.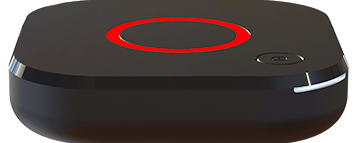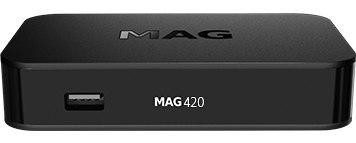 Android STBs
A new generation of set-top boxes running the Android OS. An easy-to-integrate solution for your IPTV/OTT service with an interface familiar both to the operator and the end user. The device comes preloaded with a proprietary software package. Set-top box fully supports 4K content, while HEVC support reduces the load on your network.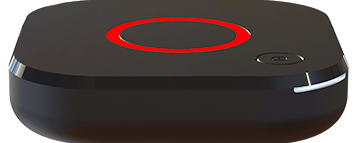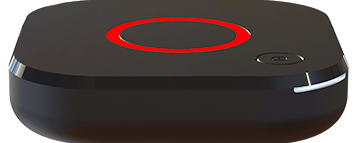 Infomir's recipe for success
The Ministra multi-screen TV platform
Software will simplify the process of launching interactive services in optimal timeframes.
Quick delivery
Thanks to our well-organized logistics system we can deliver in any part of the world within a few weeks.
STB Branding according
to operator's special needs
You can print your company's logo on the device, on the remote control as well as add information on the packaging.
Technical support and consulting services
Qualified technical support helps our clients to resolve issues that might arise at the beginning of the project, or later on during Set-Top Boxes' exploitation.
We use cookies in order to optimise our website, provide you with the best possible user experience and help us promote our products. Please read our Cookie Policy to find out how we use cookies and how you can control cookies.
By using this website or closing this message, you acknowledge our Privacy Policy and agree to our use of cookies as described in our Cookie Policy. =b.length&&e(b))){a=!1;try{ a=navigator.sendBeacon&&navigator.sendBeacon(c(),b) }catch(h){} }if(!a){a=!1;var d;try{ window.XMLHttpRequest&&"withCredentials"in(d= new XMLHttpRequest)&&(d.open("POST",c(),!0),d.setRequestHeader("Content-Type","text/plain"),d.send(b),a=!0) }catch(h){} }return a||e(b) } } }();g.set("sendHitTask",function(e){try{ c(e) }catch(k){}f.send(e.get("hitPayload")) }) }var c=window[window.GoogleAnalyticsObject||"ga"];c&&c("provide","OWOXBIStreaming",f) })(); ga(function(tracker){tracker.set('dimension1', tracker.get('clientId')); } );ga('send', 'pageview');var _gaq = _gaq || [];_gaq.push = function(t){ga('send', 'event', t[1], t[2]); _hsq.push(["trackEvent",{id: t[1],value: 1 } ] ); }; setTimeout("_gaq.push(['_trackEvent', '15_seconds', 'read'])", 15000);]]>


Source