IPTV Set-top Box | TelergyHD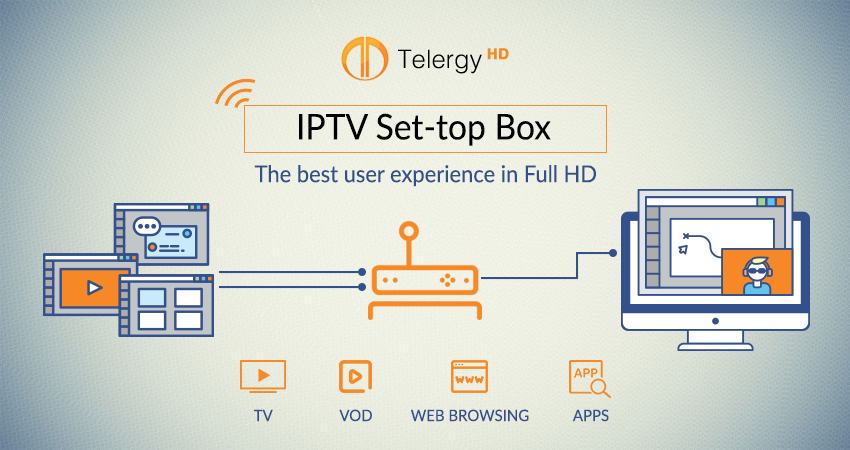 At the heart of your service as an IPTV provider is the IPTV set top box. The right IP-TV set top box combines a number of qualities.
Naturally, you want to be competitive and give your customers the best possible TV experience. This means you want to offer them a state of the art set top box for IPTV at a reasonable price. A modern device that gives access to TV, video on demand, web browsing and Apps, is easy to access and manage and provides a seamless service.
The good news is, you can find this ideal IPTV HD set top box at Telergy HD. We are a highly experienced Dutch IPTV middleware and STB solutions provider. Thanks to our manufacturing facilities in Shenzhen, China, we can offer you an IPTV set top box at a very attractive price. Our IPTV set-top box combines the superior qualities of the Android OS with true IPTV functionality and is fully compatible with HTML5 based middleware solutions.