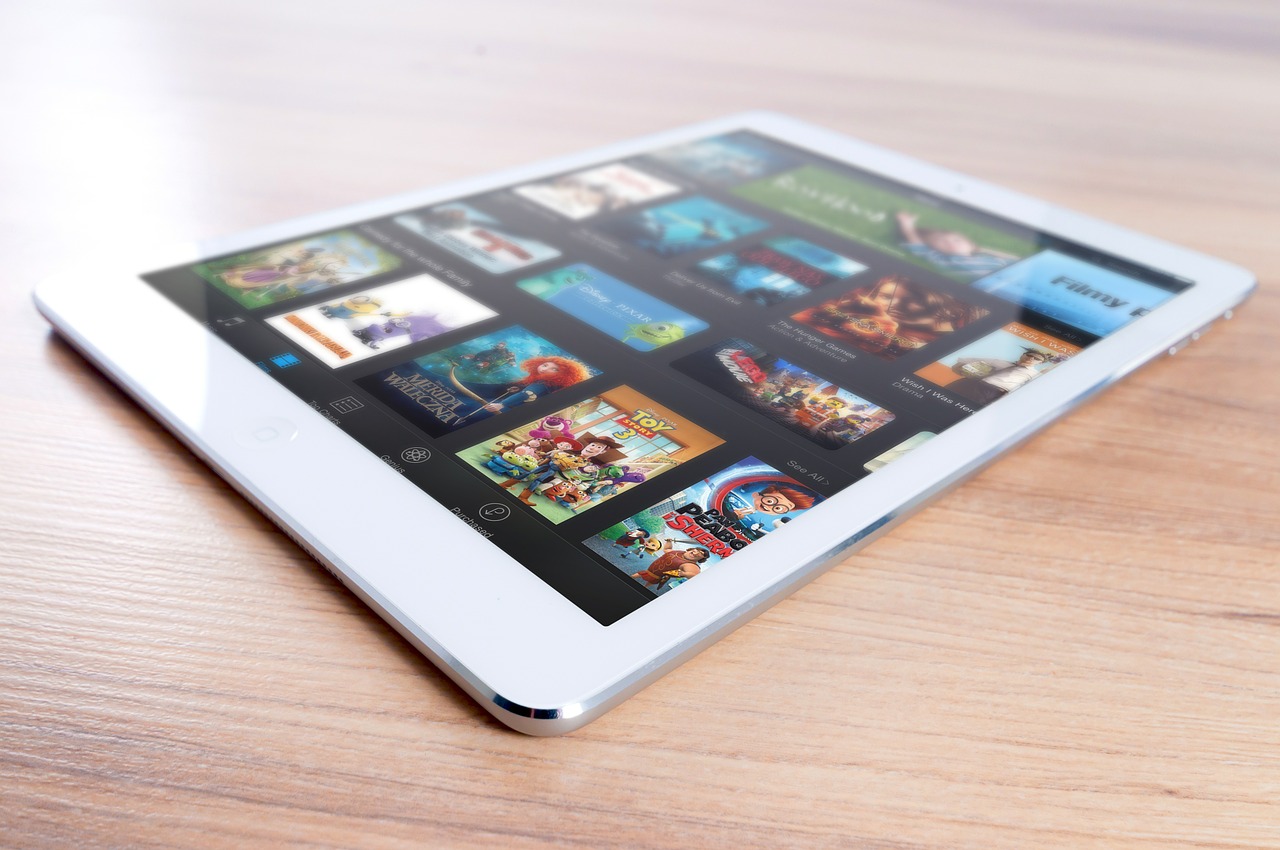 8 Best Free Live TV Apps for Android & iOS
UkTVNow
Mobdro
USTVNOW
Hulu TV
JioTV
Sony LIV
MX Player
ThopTV
Applies To: Android, iOS
The Internet is the new TV – The saying is becoming true day by day. Gone are the days when you loved to sit on your couch and watch television. Modern life is so busy and this gave some real kickass developers a chance to show their skills. This led to the development of amazing applications that let you watch live TV channels from any country for free.
This would not only help you watch TV on the go but also cut down on your Television charges every month. Moreover, many of these live streaming applications are free of cost. Without further ado, let's show you the real kickass applications that turned down the traditional TV and brought something amazing.
Important Note: It's always great to use Apps that are available on official Play Store or App Store because these apps go to a checklist of things to make sure it is safe to use. So, whether you like it or not, always treat apps that are not on official store with caution and at your own risk!
List of Best Free Live TV Apps
1. UkTVNow App
UkTVNow tops the list of best applications for live TV streaming. It is very popular in the top tier countries like the United Kingdom, the United States, and Canada. Also, it gives you the option to browse channels from 9 categories and 10 countries.
It has a lot of loyal users who are in love with the UI of the application. There are more than 150+ channels to explore ranging from documentary, movies, kids, entertainment, etc. The best part about UkTVNow is that it is available for free. Unlike other apps, there are no in-app purchases for UkTVNow.
Features of UkTVNow App
Easy to use and user-friendly
9 Categories to choose from
TV channels from 10 countries
150+ channels to blow your mind
Superb buffering speed and UI
Video scheduling feature to watch later
Channels can be filtered country-wise and category-wise
You can choose an external video player of choice
You don't need to register to use it
Supported Devices
UkTVNow supports the majority of devices that have the necessary Operating System and Configuration to run it. The tested Devices for UkTVNow are:
2. Mobdro App
Mobdro is another fantastic application which offers live TV feature. Not only this, but this application also has a movie download feature. We have mentioned it earlier as the best free movie & tv streaming app for Android. Simple to use and user-friendly is the reason for the popularity of the Mobdro App. TV shows are the most preferred category within users of the app. The best part is that Mobdro is an open-source project which is why everything is available for free.
The development team of the app is really amazing and gets regular bugs fixes to keep it up-to-date. Doesn't matter if you are an Android or iPhone user, this app is available for both.
Features of Mobdro App
Though App comes with ads, the APK version will remove all the ads.
Support for Chromecast
Discover new TV shows on the go
Set sleep timer in the stream
Excellent Bug Fixes
Amazing support for best user experience
Compatible with iPhone and Android both
More than 200+ channels to watch
Supported Devices
Kodi
Chromecast
Windows
Macintosh
Android
iOS
3. USTVNOW
USTVNOW is primarily a popular TV streaming application in the USA. Most watched channels are CNN US, CNN International, BBC, and a lot more. Primarily used to watch documentaries and channels of information, USTVNOW has a great user-base. Content from channels is updated and saved for you to watch later.
You can also mark the channels you love the most so that you never dare to miss an update on it. You are also eligible for report bugs and support the USTVNOW development team to fix them in later updates. The USA is a major audience, the app has great content to offer from top-notch channels.
Features of USTVNOW
User-friendly and cool UI
Favorites Tab option
Smart Search Bar
News Centered Application
Top-notch content to offer
Regular Updates and Bug Fixes
Supported Devices
Android version 4 or above
iPhone 4 and above
Kodi
Apple TV
Google TV
ROKU
4. Hulu TV App
Hulu TV App is a genie of movies, TV, news, entertainment, and a lot more. It is the next generation of Television which has so much more to offer. It has more than 300+ TV channels ranging from regional, news, comedy, TV shows, etc. The advantage of using Hulu over a traditional TV pack is that it doesn't disturb you with those annoying ads that come in between you are your entertainment source. It also saves your cash which you pay every month to get your crazy TV recharged.
The best part about Hulu TV is its compatibility with a number of devices. Hulu TV works perfectly on Android, iOS, Amazon Firestick, Kodi as well as your PC/Laptop. You will never miss a single sports event or your favorite episode of a TV series with Hulu now.
Features of Hulu TV App
Make you laugh with amazing comedy streams
Find movies based on your interest
A month of free trial for exploring the app
Favorite option to save your interests
Supported Devices
Download from Google Play Store | Apple App Store
5. JioTV
Credits: JioTV
JioTV is an offering from Indian carrier Reliance JIo which lets you watch Indian and international tv channels for free. The service offers instant access to around 600+ TV channels in around 15 different languages. One of the best features about this service is that it lets you catch up on previous shows fro around 7 days. This means even if you missed your favorite show, you can watch it later for up to 7 days.
For international users, JioTV might not work without a Jio SIM on the latest version. But you can always try downloading previous versions' apk and install it.
Features of JioTV
Stream 600+ TV Channels in 15+ Languages
Catch up with Previous Shows for up to 7 days
Stream HD channels for free
Supported Devices
Download from Google Play Store | Apple App Store
6. Sony LIV
Credits: Sony LIV
Sony Liv is an international platform from Sony which hosts all of Sony's licensed content. The free service works on the ad-based revenue model. It also has a subscription plan if you want to get rid of the advertisements. Also, you can watch all your favorite sports such as La Liga, NBA, FIFA WC, etc. but with a 5-minute delay.
The subscription also includes other premium content and shows. You can watch most of the Sony channels live on this app for free.
Features of Sony LIV
More than 700+ Bollywood and Hollywood Movies
More than 40,000 hrs. of content in genres like Comedy, Drama, Crime, Thriller, etc.
Content /Shows produced by SonyLIV
Watch Live Sony channels for free.
Major Sports and Games available for streaming
Supported Devices
Android
iOS
Android TV
Sony Bravia TV
Amazon Fire TV Stick
Download from Google Play Store | Apple App Store
7. MX Player
Credits: MX Player
After the Times network purchased MX Player, it's just not a regular player anymore. MXPlayer now hosts thousands of hours of premium, exclusive and original content from leading Producers and Publishers. It's completely free and one of the best apps for watching movies, TV Shows, Web Series, Music Videos, and Short Videos. MX Player has also got around 20 original shows and over 50,000 hours of Premium Content across languages
Features of MX Player
Huge collection of Movies, TV Shows, and Web Series all for free.
20 Original Shows
Hindi and Regional Content in 7+ Languages
50,000 Hours of Premium Content
Supported Devices
Download from Google Play Store | Apple App Store
8. ThopTV
ThopTV is one of the best IPTV apps in the industry. You can watch any channel you want as it includes thousands of TV channels from most of the countries. Apart from TV shows, it also has an online radio feature which gives it a unique touch. Not only you can stream but also download your favorite TV series and movies.
One of the best things about ThopTV is that the developers of this app update it from time to time so that your user experience is level best. Although the ads might be a little annoying, they certainly outweigh the benefits present in this app.
Features of ThopTV
Watch TV from almost 5000 channels.
Listen to music from at least 5000 radio channels.
It has a collection of more than 3000 movies.
Has the ability to choose the audio language and subtitle accessibility.
Supported Devices
Android
Android TV
Amazon Fire TV Stick
PC
Final Words
This list of super-cool applications that can replace your TV and be yours on the go with just a click must have amazed you. These applications can broaden your circle of information with so much to offer. You can literally watch anything with just a tap. Download and try these apps out to explore the modern Television world. We hope you would have fun exploring the content of modern TV. Changing with technology is always a boon and live streaming is a miracle to the world called the Internet.